How to get the rescue sheet into your car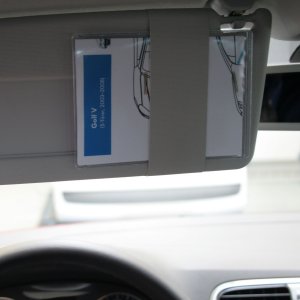 Rescue Sheet behind the driver's side sun visor
Download the rescue sheet of your car and print it (in colour).
Fold the sheet and place it behind the driver's side sun visor.
Notice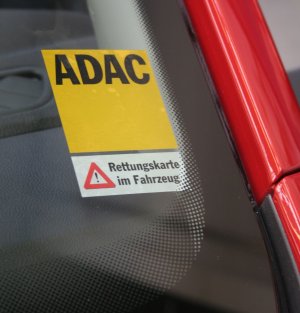 Rescue Sheet on board
It would be helpful to indicate the presence of the rescue sheet by fixing a sticker on the inside of the windscreen, either in the lower left or the upper left corner (from the driver's perspective) or behind the rear-view mirror.
It should never obstruct the driver's view!
Stickers
The automobile clubs below have already produced a windscreen sticker bearing the club logo and the wording "Rescue sheet on board":